Grow your own.
You can grow 150 different plants. Grow seedlings using the foam we provide with every GroHo Garden. After the germination, the seedlings will be placed directly in the baskets. This takes around 2 weeks.
FIND OUT WHAT YOU SHOULD GROW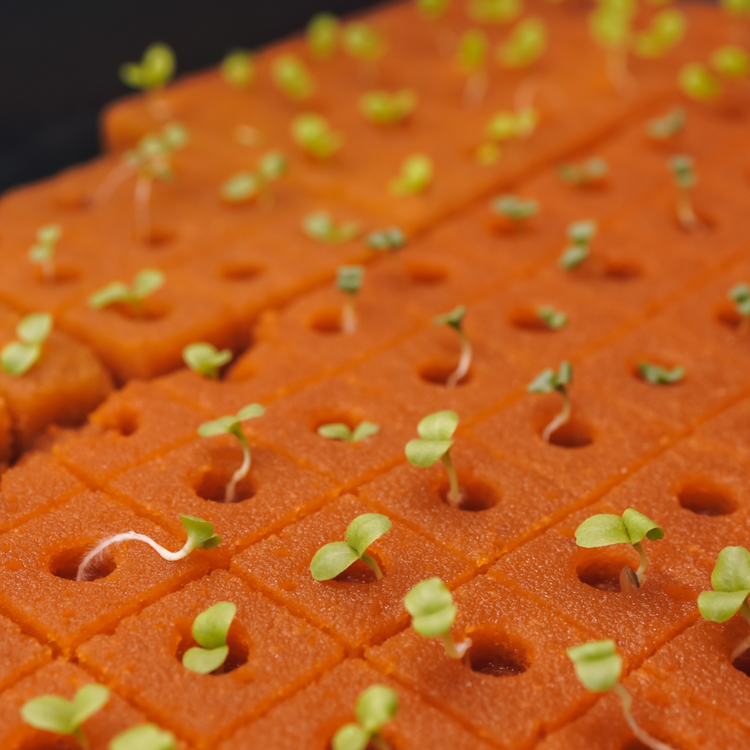 Mineral nutrient solution.
Plant food is made from 100% natural earth minerals, giving plants a "shortcut" to the nutrients they need, resulting in greater nutrient uptake and superior growth. Only 40 liters of water will be used for the complete cycle of the 32 plants.
GroHo Garden Nutrients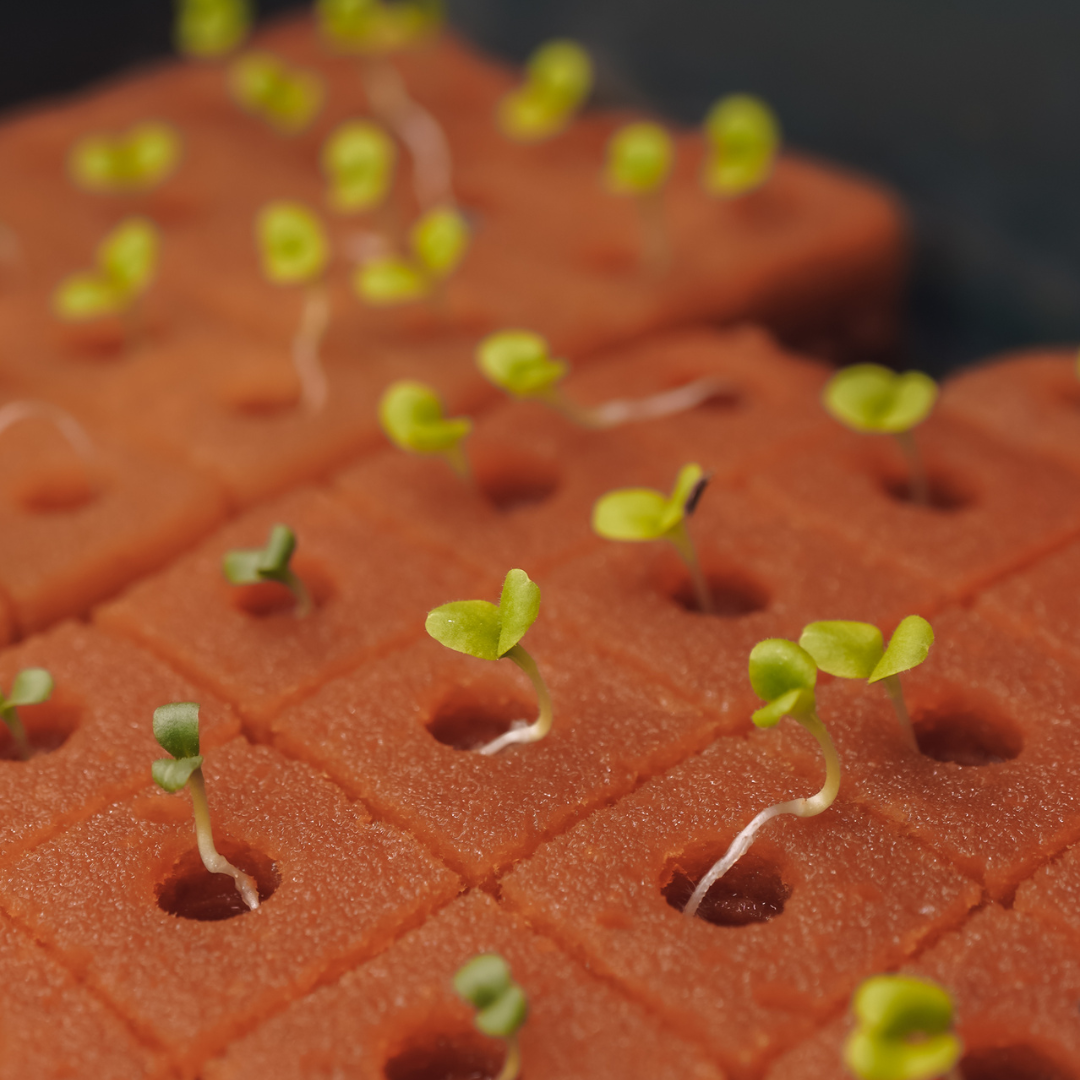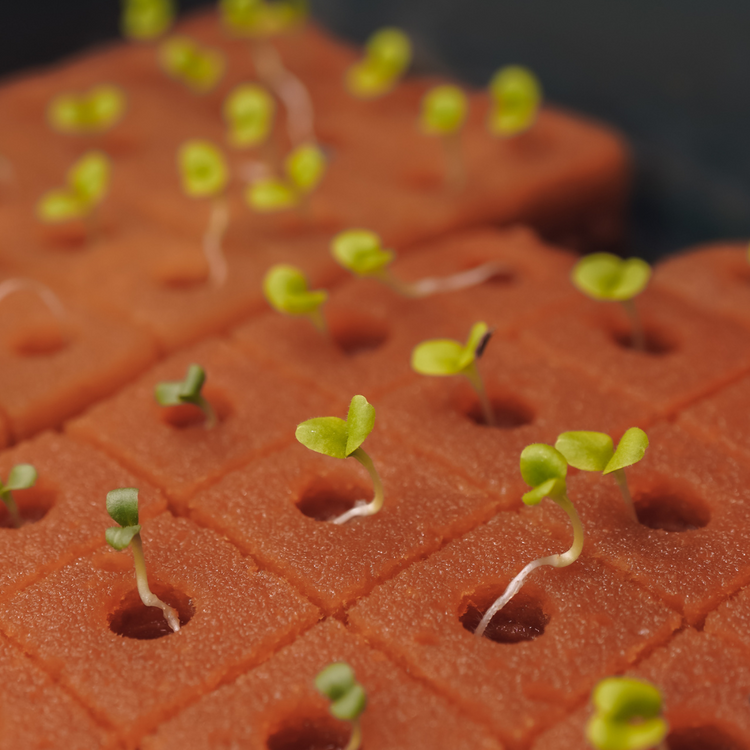 Electric consumption.
GroHo Garden is equipped with a low wattage submersible pump (25 watts only). The pump is programmed to be on for 15 minutes and off for 15 minutes on a continuous cycle with the help of a timer.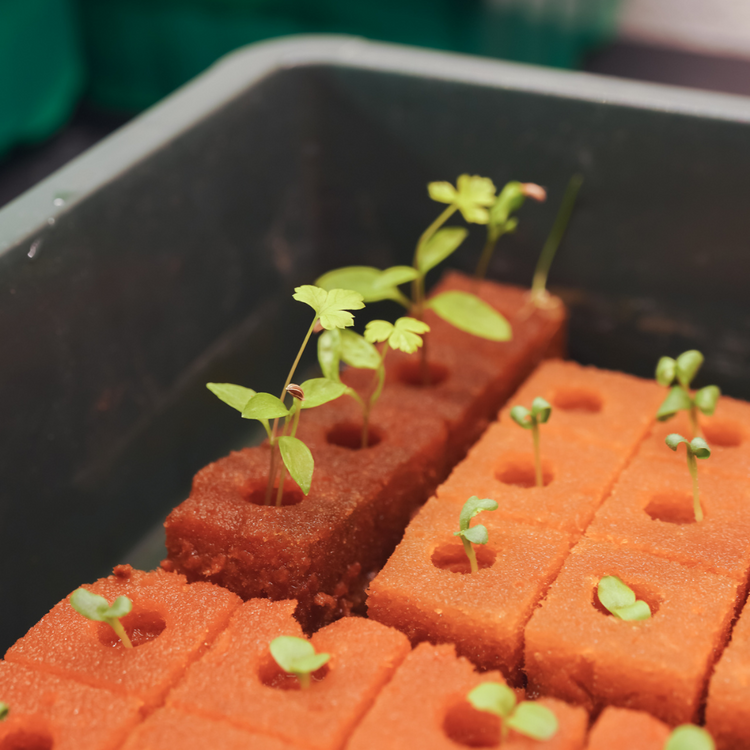 Harvest in just 21 days.
Harvesting is critical for the health of your plants, but the good news is with GroHo Garden it's easy, fast and fun, and you'll be harvesting meaningful amounts of produce every week.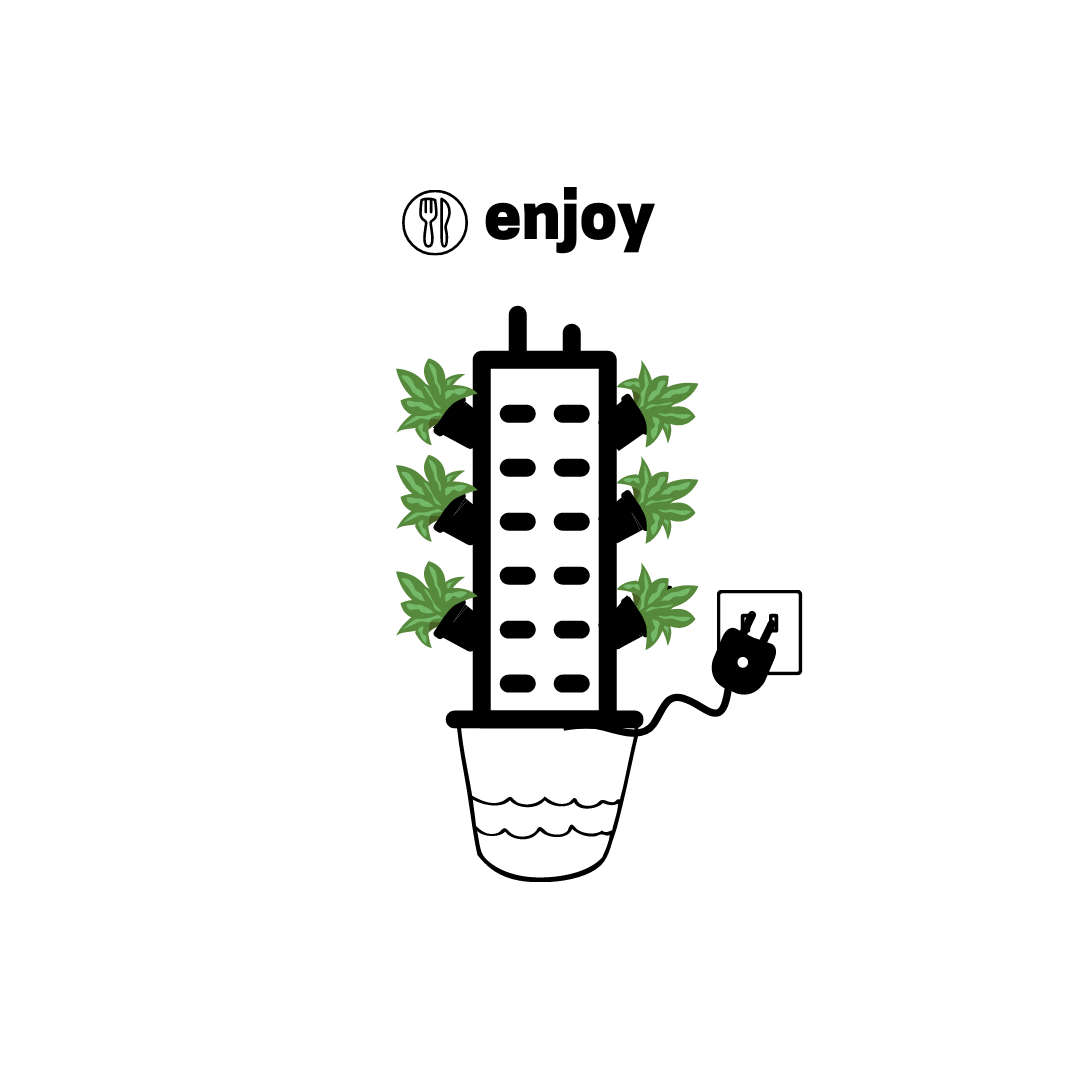 Growing guide
SEEDLINGS

SET UP

CARE

HARVESTING
The first step to growing in your GroHo Garden is strong, healthy seedlings (i.e. a young plant raised from seed). You have two options:
Grow your own. Grow seedlings using foam we provide with every GroHo Garden. This takes around 2 weeks.
Ready-to-plant seedlings. Buy or make the sowing yourself!
Step 1: connect the pump and irrigation pipe inside the base reservoir
Step 2: stack the growing levels
Step 3: set your timer, plug it in and connect your pump
Step 4: fill the base reservoir with water and nutrients
Step 5: when they're ready, put your seedlings in!
Successfully growing in your GroHo Garden takes just 10 minutes per week, with the following gardening tasks:
Step 1: Check water levels twice per week and add water when the base is half empty
Step 2: Test PH levels and adjust as required
Step 3: Add nutrients every second time you add water
Step 4: Check for pests and monitor leaf health
Step 5: Clean your GroHo Garden every 3 months
The two methods we use to harvest are: 'whole plant' and 'cut and come again'. Whole plant harvesting is when you completely remove a plant from the GroHo Garden, in which case it will not grow back. With cut and come again harvesting, you remove a few parts of a plant and leave the rest in the GroHo Garden to continue growing.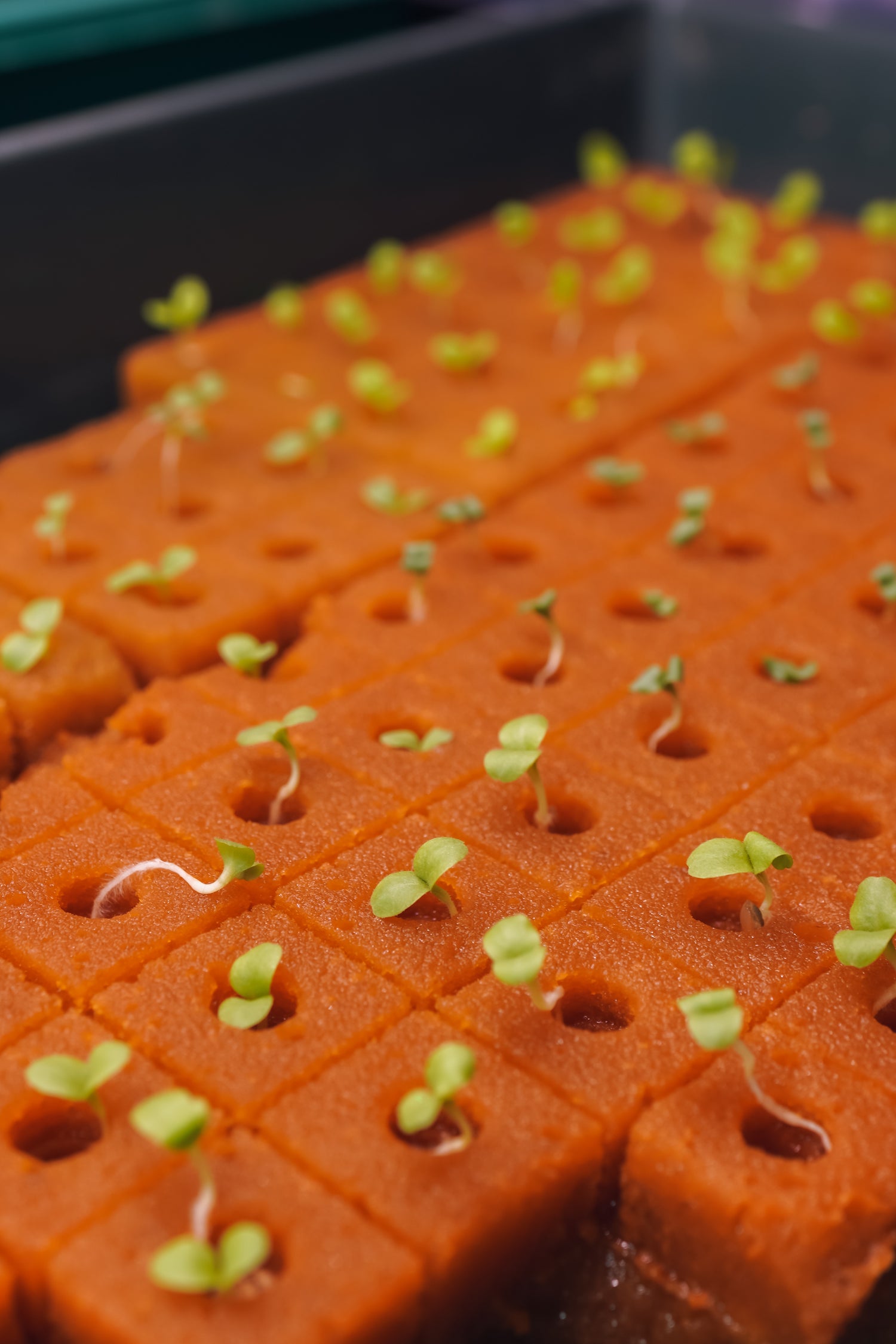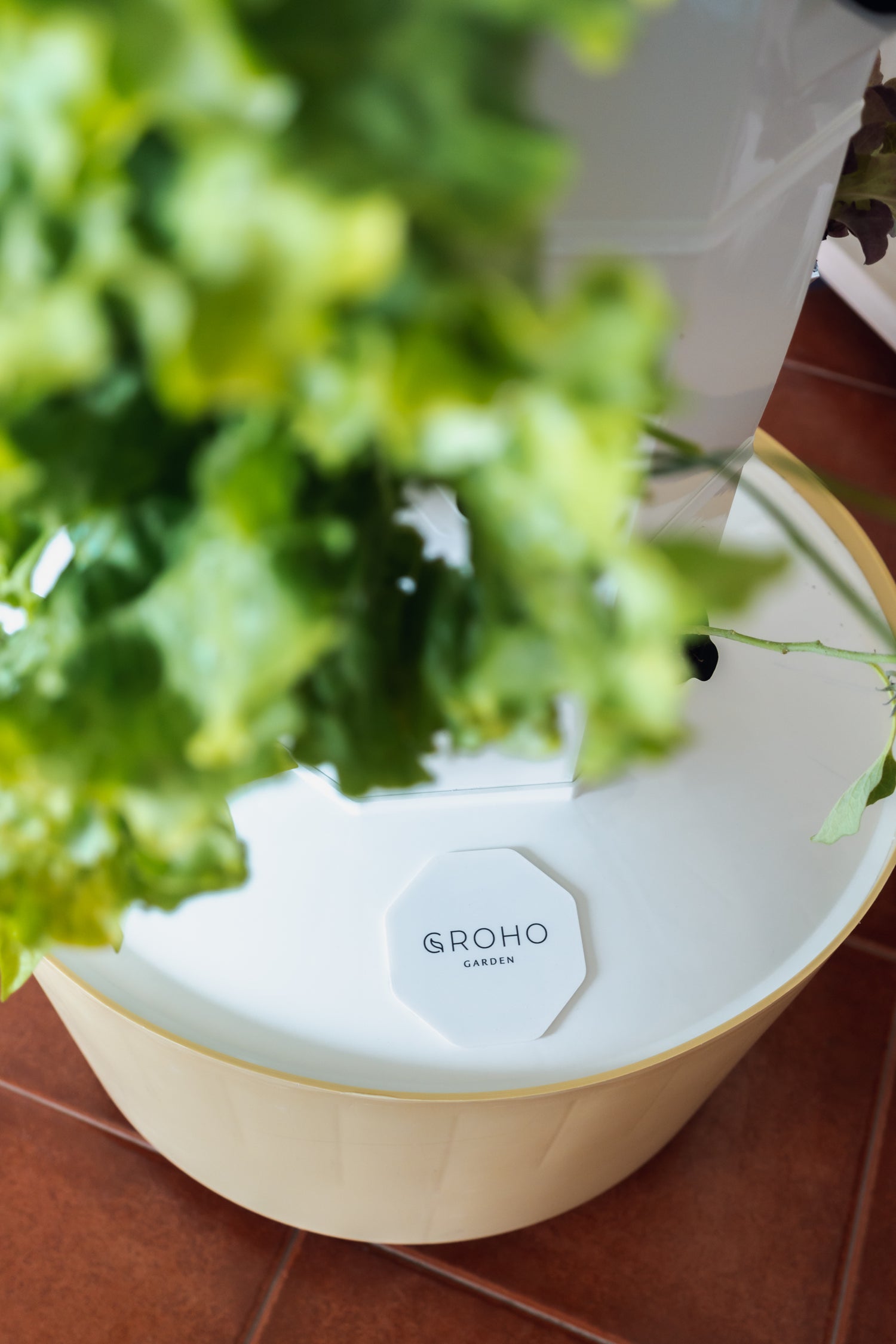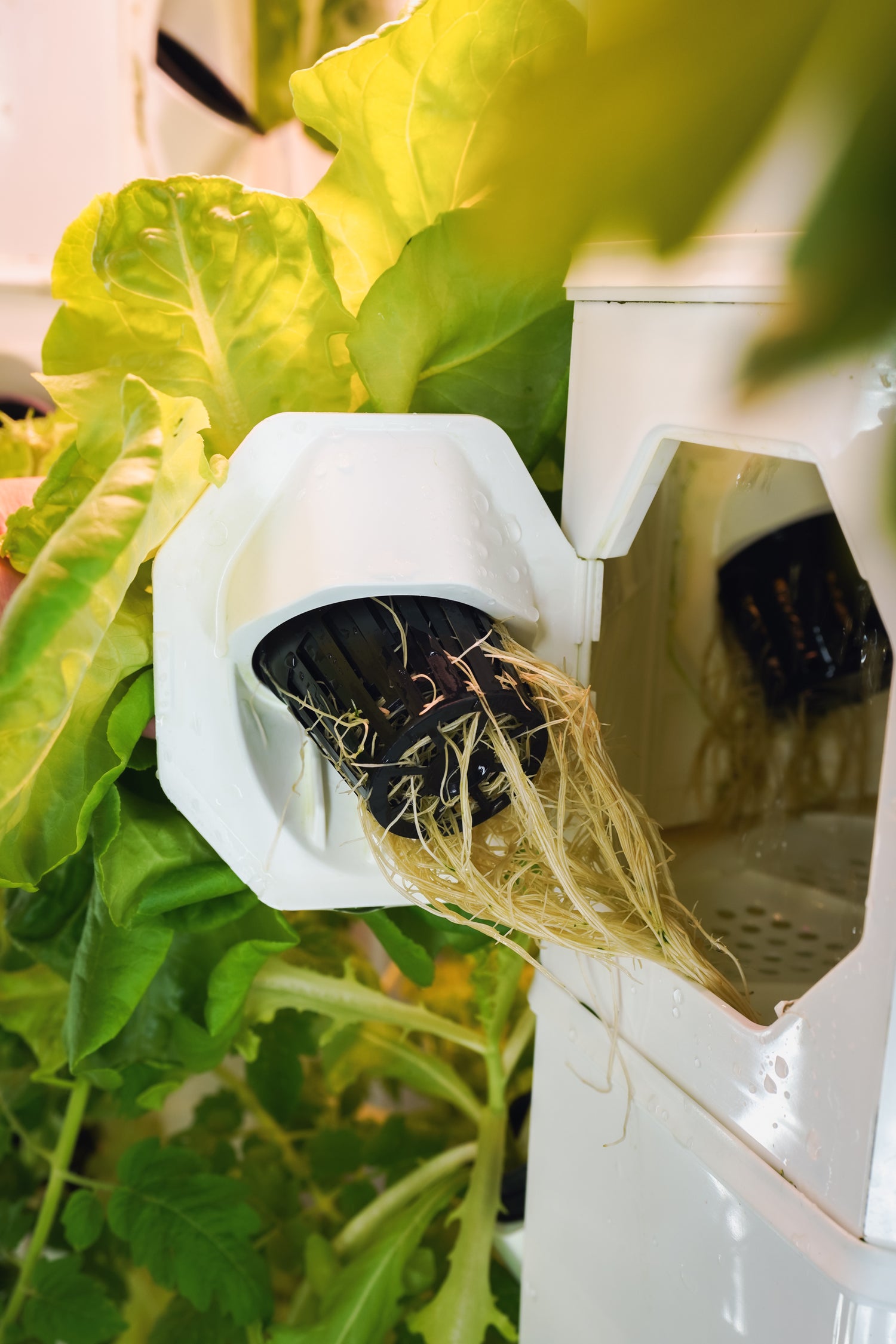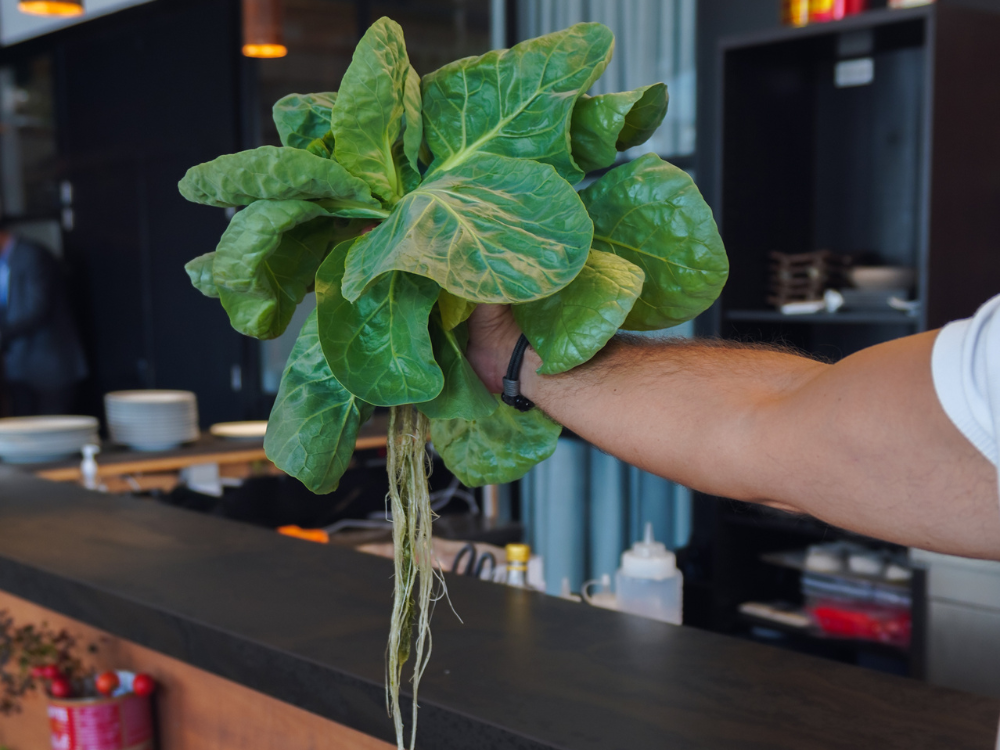 GroHo Garden - 32 plants
Regular price

Sale price

€499,00