Mini Urban Garden - White Smart Edition
Aeroponic vertical garden, making it possible for ANYONE – regardless of time, space or experience – to grow huge amounts of herbs, fruits and veggies with nothing but 1 metre square and 10 minutes a week.Easily grow greens and herbs indoors. GroHo Garden comes with everything you need to begin growing up to 32 plants now.  Eating healthy just got a whole lot simpler.
Regular price

Sale price

€159,00
SHIPPING INFORMATION

GroHo Garden shipping is free. Just add products to your cart and enjoy.
RETURNS POLICY

We hope you to love it, but if you need to make a return, breathe easy. Returns are always free and can be done by mail.
Product Details
What´s included

EVERYTHING you need to grow!

- 1 x GroHo Garden unit

- 1 x water pump

- Automated timer

- 32 net pots

- 1 liter set of mineral GroHo Garden nutrients
Dimensions & Specifications

The GroHo Garden is 1.60 m tall and 54 cm wide at the base.

It weighs 6kg when empty, and 46kg when filled.

It is made from  UV stabilised, food-grade plastic
What you need at home

An outdoor spot with 4+ hours of direct sunlight. Power and water access (the GroHo Garden needs constant power and to be refilled weekly), and 1m2 of level space.
What you can grow

There are 150 different herbs, fruits, vegetables and flowers that you can grow in the GroHo Garden, with the ability to grow 32 at once. 
What you need to do each week

Once a week you will need to: add water to the reservoir, add nutrients, test and adjust pH. Then prune and harvest as required. That's it! Once a season you will need to do a simple seasonal clean.
Free Delivery Over €250
2-5 Days Delivery
LIfetime warranty
Grow faster than any other form of gardening
Aeroponics provides plants with the precise levels of nutrients and oxygenation they need to thrive – meaning they grow faster, and you'll harvest meaningful amounts of food every single week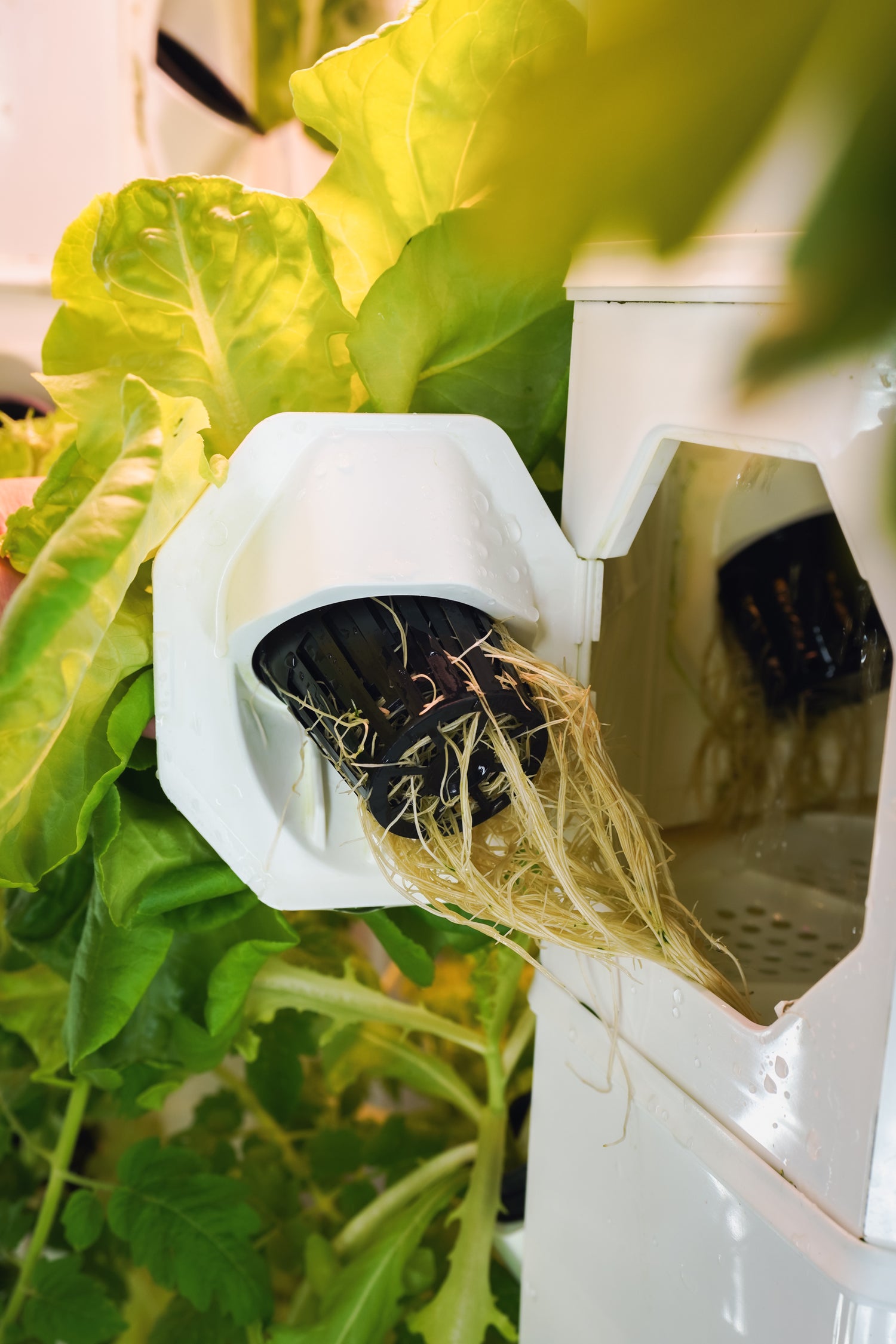 So easy that ANYONE can grow
With no soil, no heavy lifting, and only 10 minutes of simple weekly maintenance, the GroHo Garden makes growing easier and more accessible than ever.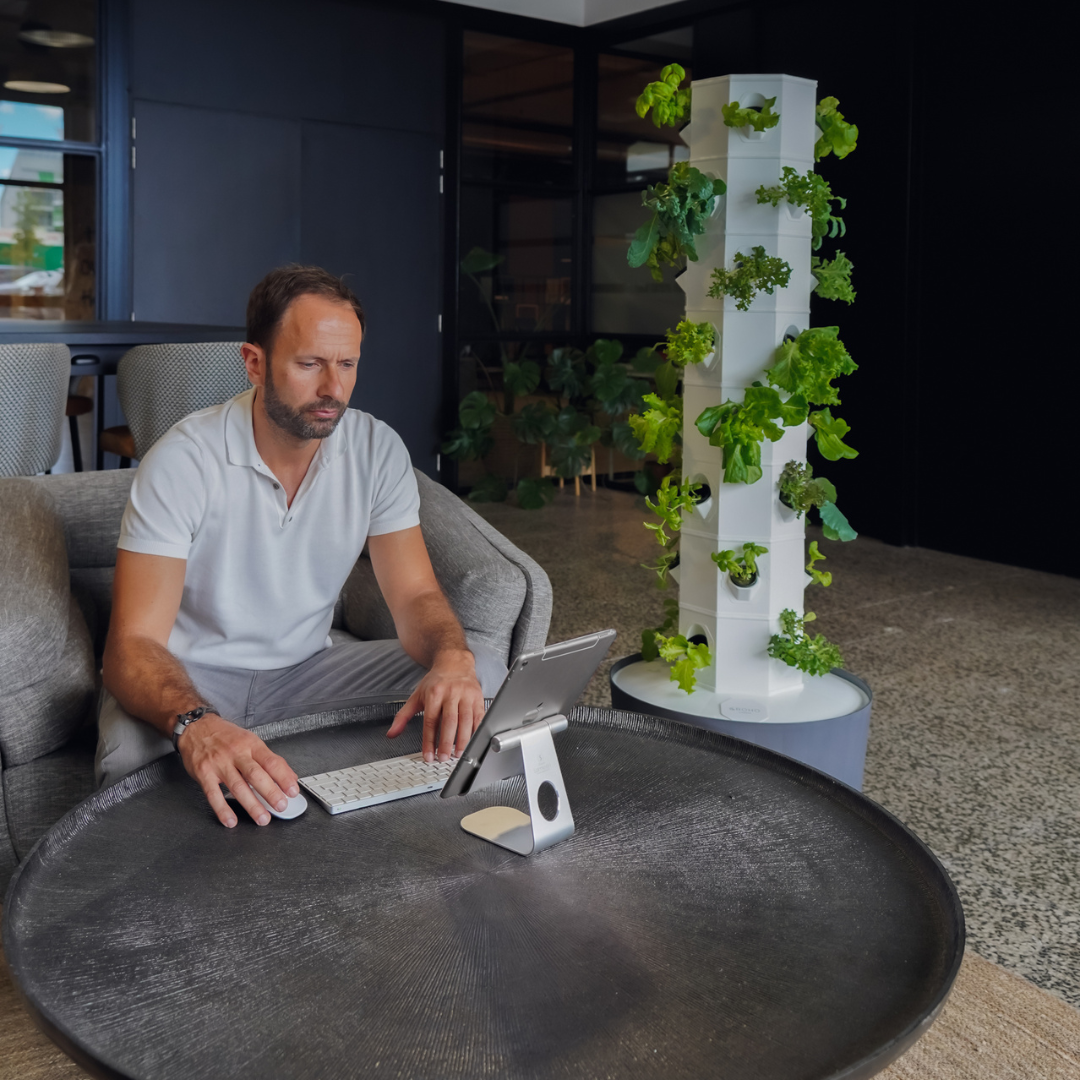 Better for your health & the planet
Skip the emissions, nasty pesticides, and food wastage that come with buying supermarket produce – the GroHo Garden is a sustainable, 100% natural growing system.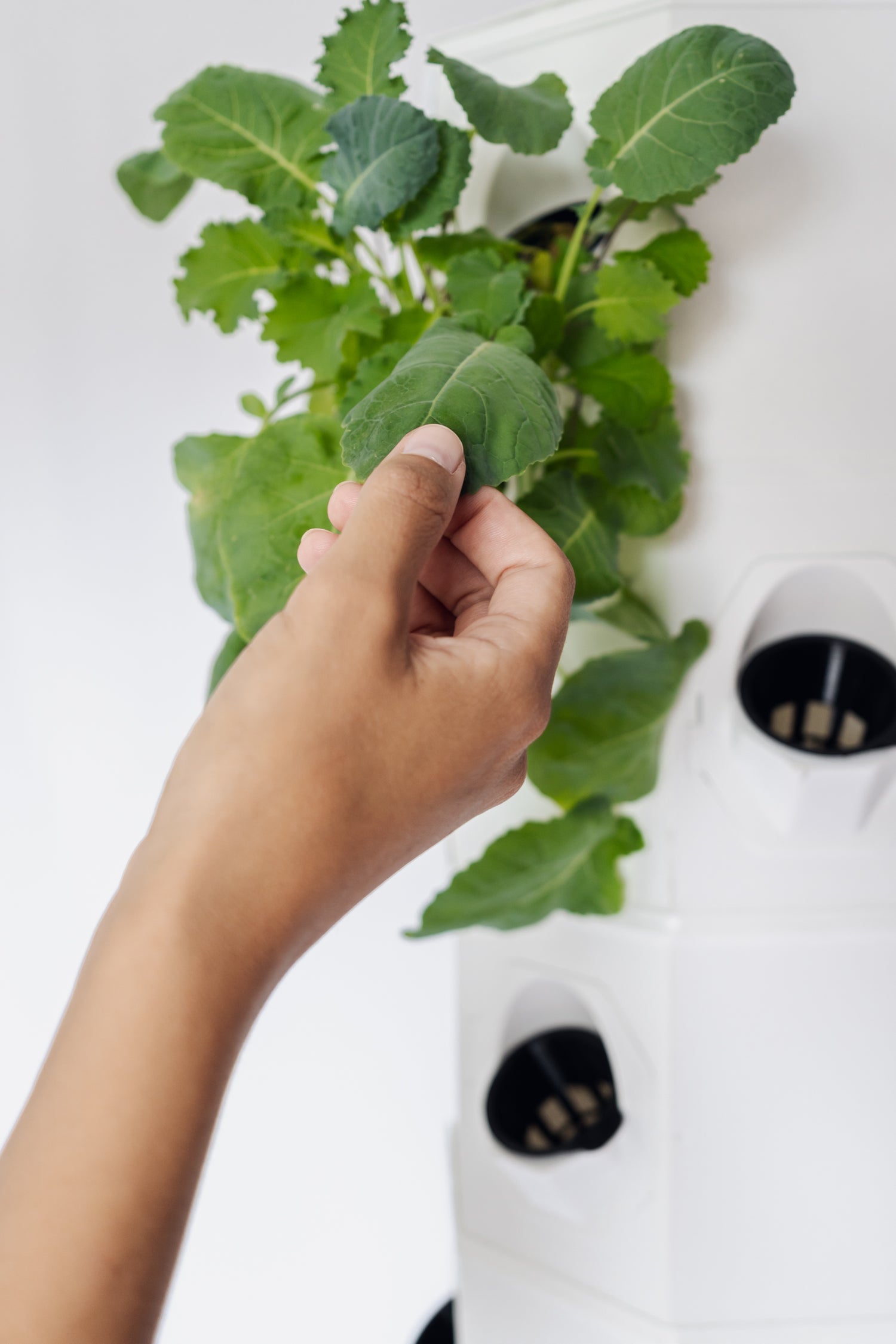 Testimonials

The GroHo Garden is awesome!!!!!!!!! Our broccoli is insane, can't believe how many have grown from one pot and how big it is!

Belinda Todd
I love my Groho garden, I admire and eat from it everyday. It grows greens very easily and I haven't bought greens from the shop for months.

Geoff Blick
I love it. Makes gardening so simple and a pleasure. The support when needed is great with plenty of info to help.

Susana Peixoto